The Hangout: Courtney Wildin
We chat with model and footballer Courtney.
Model, footballer and an all-round genuine guy,
Courtney Wildin
is making his presence known on the fashion and sports scenes. We sat down with Courtney to get the lowdown on how he's made his dream a reality.

Hi Courtney, so you've been on a model shoot today. Can you tell us a bit about how you got into modelling?
I'm from Leicester, and one of my mates was bringing out a clothing brand at the time. He asked if I wanted to do a shoot for him. An agency saw the photos on Instagram and asked me to come in for a meeting and it went from there. I ended up signing a contract with J'Adore agency in Manchester and it's just taken off from there.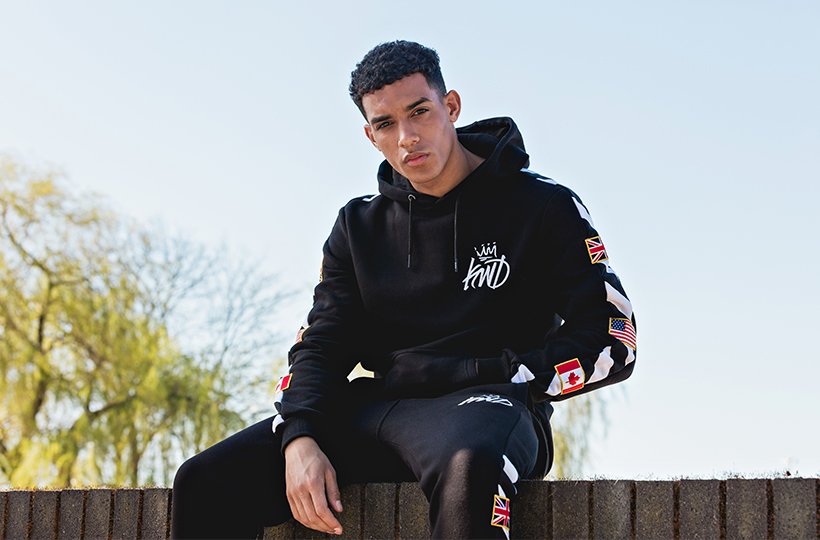 What is a typical day like for you at the studio?
It usually starts with an early wake up at about 7am, have breakfast and get the train to the studio. Once I'm there I get my makeup done. After that it depends - if I'm shooting for product images, there's a rail of clothes that you need to wear. Then you take it outfit by outfit and get some guidance from the photographer for what they're looking for, but it's pretty relaxed.
Would you say that you're a tracksuit or jeans kinda guy?
It depends really, usually a tracksuit for sure because it's just more comfy. When I wear jeans I usually wear skinny jeans, so obviously they're not that comfortable to wear throughout the whole day!
Who is your biggest inspiration and why?
My mum and dad. I know a lot of people would say oh we've heard this before, but they keep me going and continue to support me throughout everything that I've done.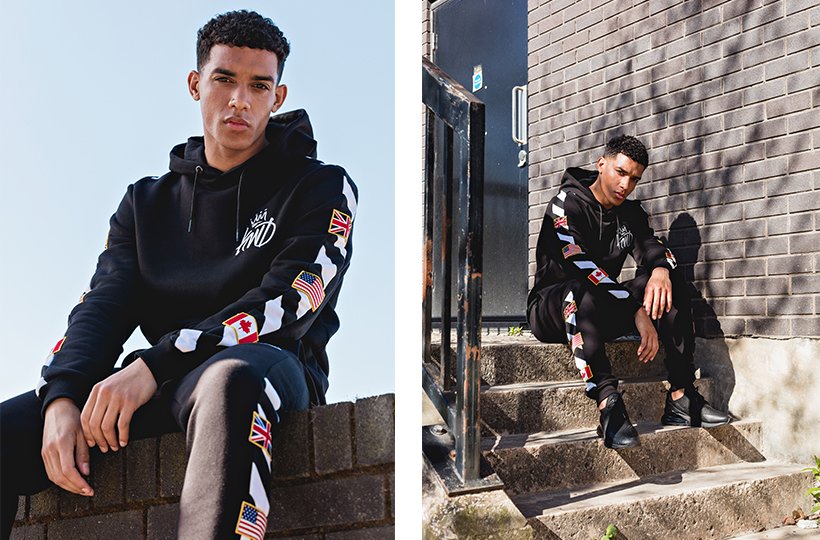 So you play for Nantwich Town FC, what advice would you give to any young players who want to follow their dream of becoming a footballer?
To start with, I would tell them that they should expect disappointment. They shouldn't expect it to be an easy ride because it's definitely not. I'd also say just find a club where you're going to enjoy your football, don't worry about what level it is - whether you're getting paid a hundred pounds or a thousand pounds. The main thing is that you're playing every game and you're enjoying it because if you're good enough you'll get noticed.
If you've got a big match or a big game coming up if there anything that you do beforehand?
I usually try to get eight to ten hours sleep the night before, wake up and have a healthy breakfast. I then do a slight stretch before I get into my car and drive to the game, just to loosen my legs a little. Once I'm there I usually get my legs rubbed from the physio to help prepare for the match.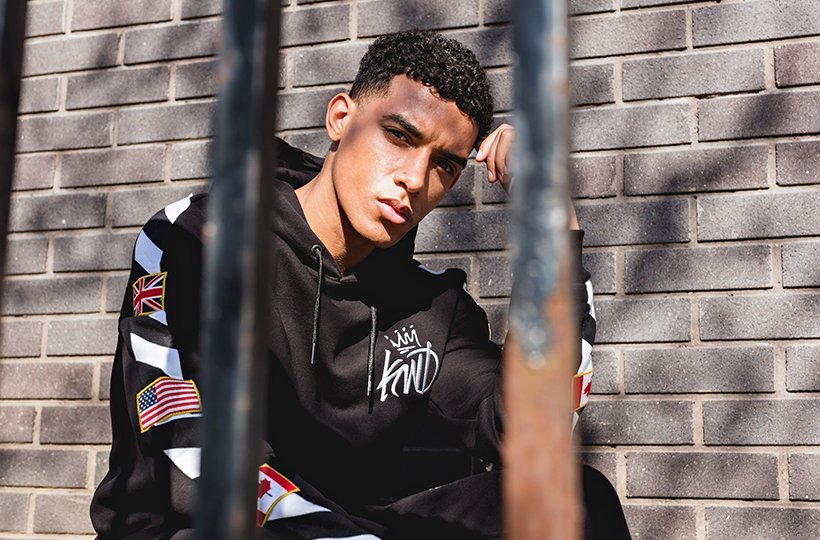 So obviously you're a model and a footballer, do you have time for any other hobbies or interests on the side?
I do have some free time, but very little. I'm very busy, but I do try to spend any time off with my family because I have to make the most of that time.
You've been seen in lots of KWD gear, do you enjoy modelling for KWD?
When you've been working with a brand, and you're wearing clothes that you feel good in, it makes a big difference in how they look in pictures. If the clothes don't really fit you or you're not really feeling them, it will show in the photos. Kings Will Dream suits me and feels good, so I like it.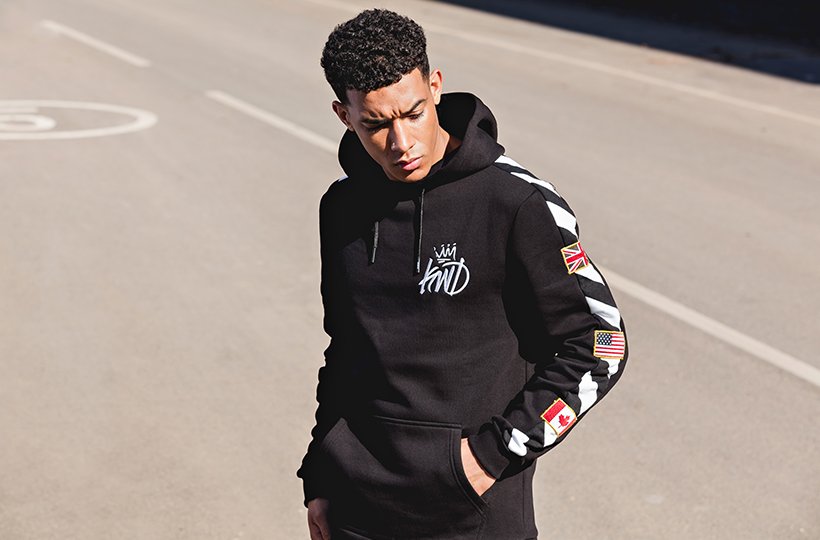 And finally, what does the future hold for you? Do you have any projects in the pipeline?
I've recently signed with an agency in Germany called MGM, and they've got me a lot of jobs at the moment. Hopefully, it's going to keep going with them so I can do a lot more travelling. I recently went to Chicago for a shoot, which was amazing.
My aim with modelling is to be travelling a lot more, and with football it's just to keep playing and enjoy it. If in the future a football league club comes along and wants to pick me up then I would consider my options, but right now it's keeping both in the pipeline and doing the best I can.
Want to get kitted out in some fresh threads like Courtney? Hit up our
tracksuit hook-ups
and get the look.